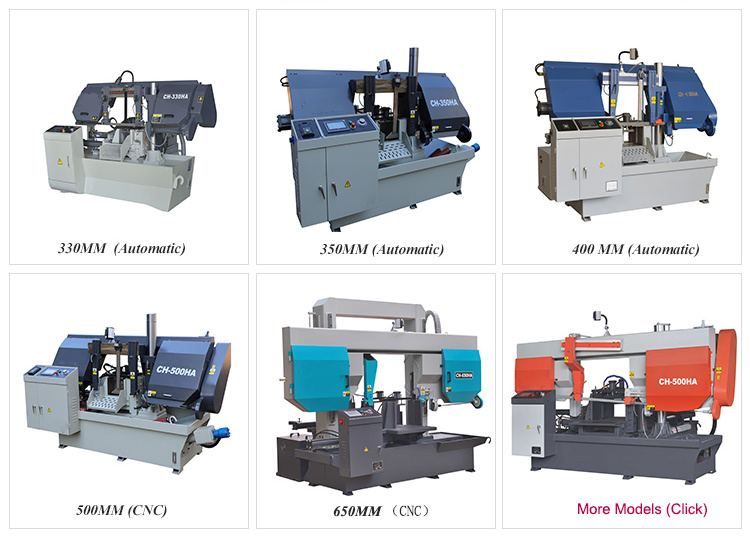 Automatic band saw machine Features:
1. Automatic CNC sawing machine, suitable for mass production continuous cutting.
2. Using PLC control system, you can set a group or several sets of data continuous cutting, repeat feeding accuracy of 0.2mm.
3. Color touch screen operation, man-machine interface to replace the traditional button control panel.
4. The use of grating control feed length, a single maximum feed stroke 500mm, more than 500mm length can be divided into multiple feed.