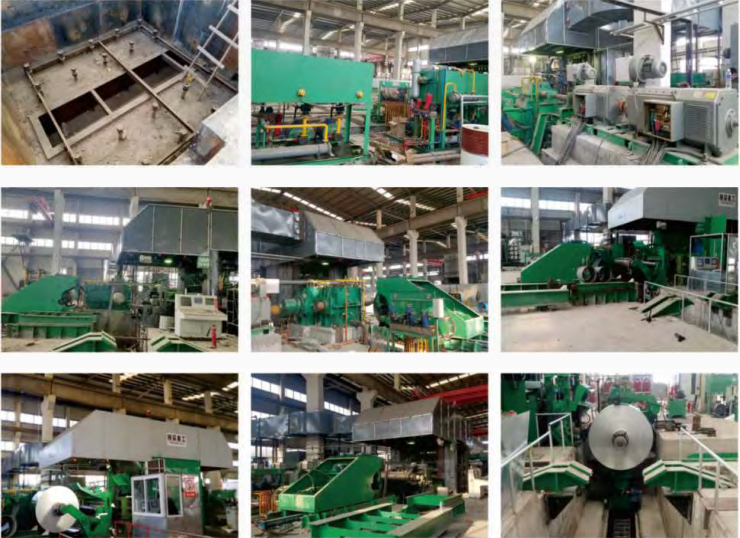 1. The customer uses thickness of 8mm aluminum coil as the raw material, he
wants to produce 0.5mm thick aluminum coil, adopts our machine which is
380 / 96 0/ 1650 the product benefit that produces in 4 months, it is very
considerable.
2. The cold rolling mill is mainly used for the production of aluminum foil embryo
materials, and its embryo materials can be used as the blank materials for
curtain wall panels, ceilings and so on.
3. Cold rolling mill is a very high quality product, it has Siemens electronic control,
online monitoring control, ABB and PLC.